As part of this exciting new adventure into STEAMy topics, I've decided a monthly field trip is in order. Since I can't physically take you all with me (though I would love to), I'll be providing you with a spiffy virtual tour of a nifty place or exhibit each month...and hopefully you'll be inspired to do some field tripping of your own! :)
Where Did We Go?
My husband and I recently took a little weekend trip to Wilmington, NC. While there, we saw piles of wondrous things, but the adventure that I'm going to share with you is the Stanley Rehder Carnivorous Plant Garden. What?!? A whole garden just for flesh-eating plants? Yep. It's totally a thing! 
What Did We See?
Oh, we met so many amazing plant friends...pitcher plants and venus flytraps and sundews...and some non-carnivorous species, too. Here, have a peek at a couple of my favorites: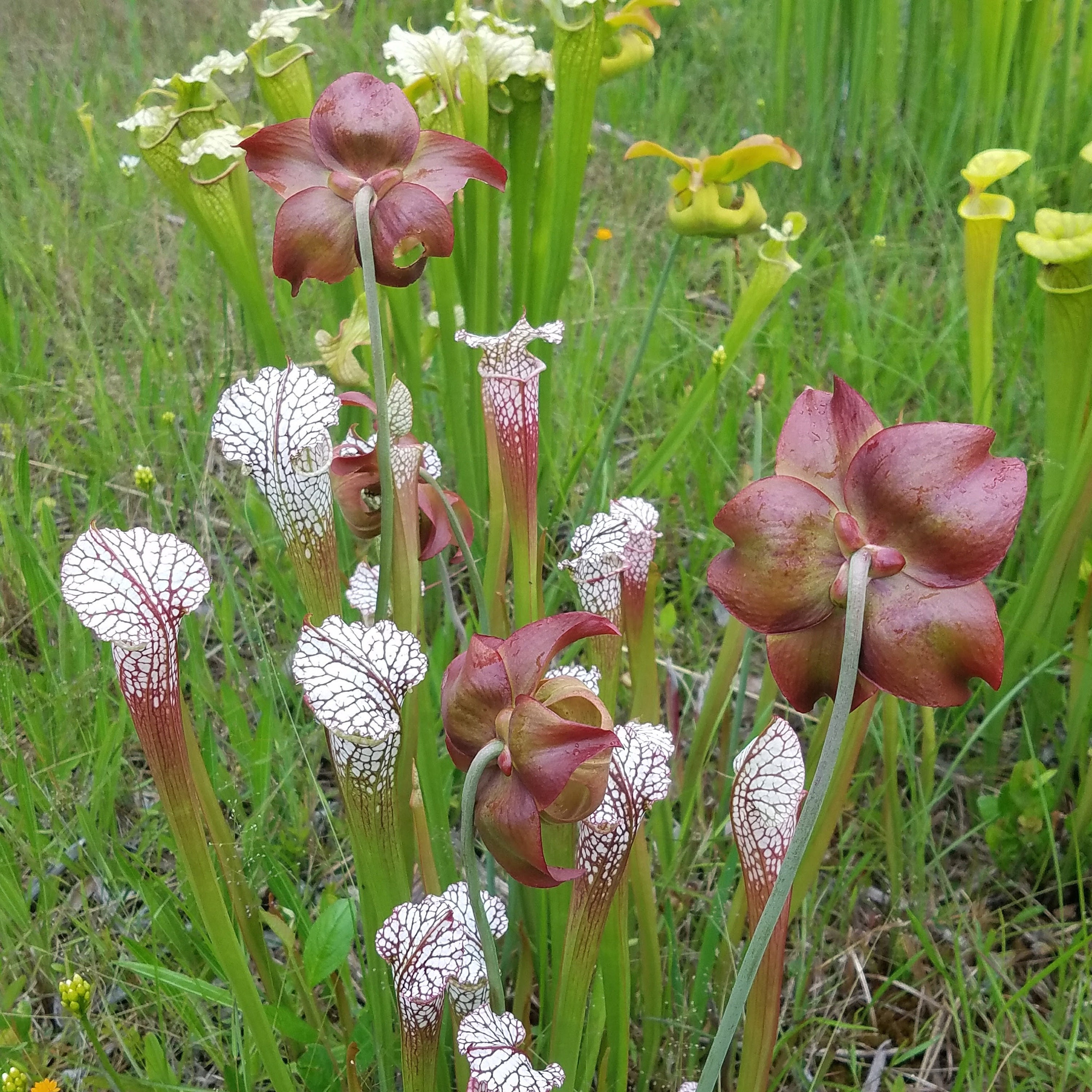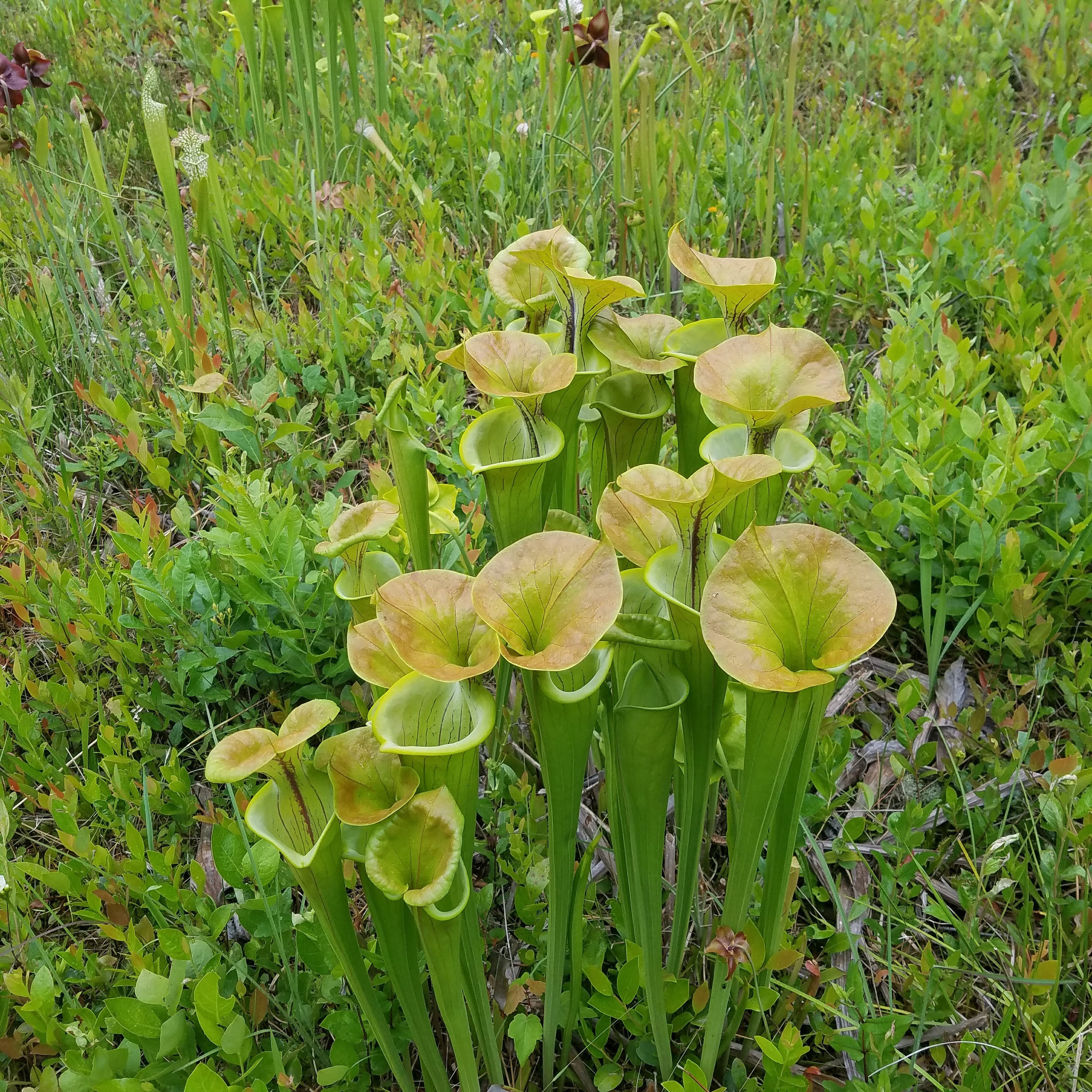 What Did We Learn?
So many things! For example, did you know that venus flytraps produce flowers? I had no idea! That wily flytrap puts off quite a few lovely white flowers that look to be about a billion miles away from the traps themselves. Neat!  Speaking of flytraps, did you know that their only native habitat in the world is the area around Wilmington, NC? (About a 75 mile radius around the city gets you the entire natural habitat of all the flytraps in the world!) Now, of course, they grow elsewhere now, but that's because us human types have tinkered with things and moved them about. (I know you can also spot quite a few of them in the marshy bits at the NC Zoo in Asheboro, NC.) Did you know that only some pitcher plants hold water in their pitcher-y bits? Others just let the pitcher-y bit do the work without the assistance of a drowning. Eep. Or what about the teeny-tiny stature of sundews? Those little guys are so small that we had been in the garden for quite a while before we realized they were all over the place squished into small spaces at the bases of other plants. We also learned that these plants (that we've always sort of considered a "novelty" or "freaky" or some such thing) are incredibly beautiful! 
What Are We Still Wondering?
We saw a couple of things in the Carnivorous Plant Garden that left us wondering...and at least one of those things isn't related to the carnivorous beasts at all. We spotted several of these lovely purple flowers...and they didn't seem to be a flowering part of any of the carnivorous plants. I am far from knowledgeable about the wildflowers in our area, but this little bit of lovely looks suspiciously close to being related to monkshood (which is highly toxic to humans).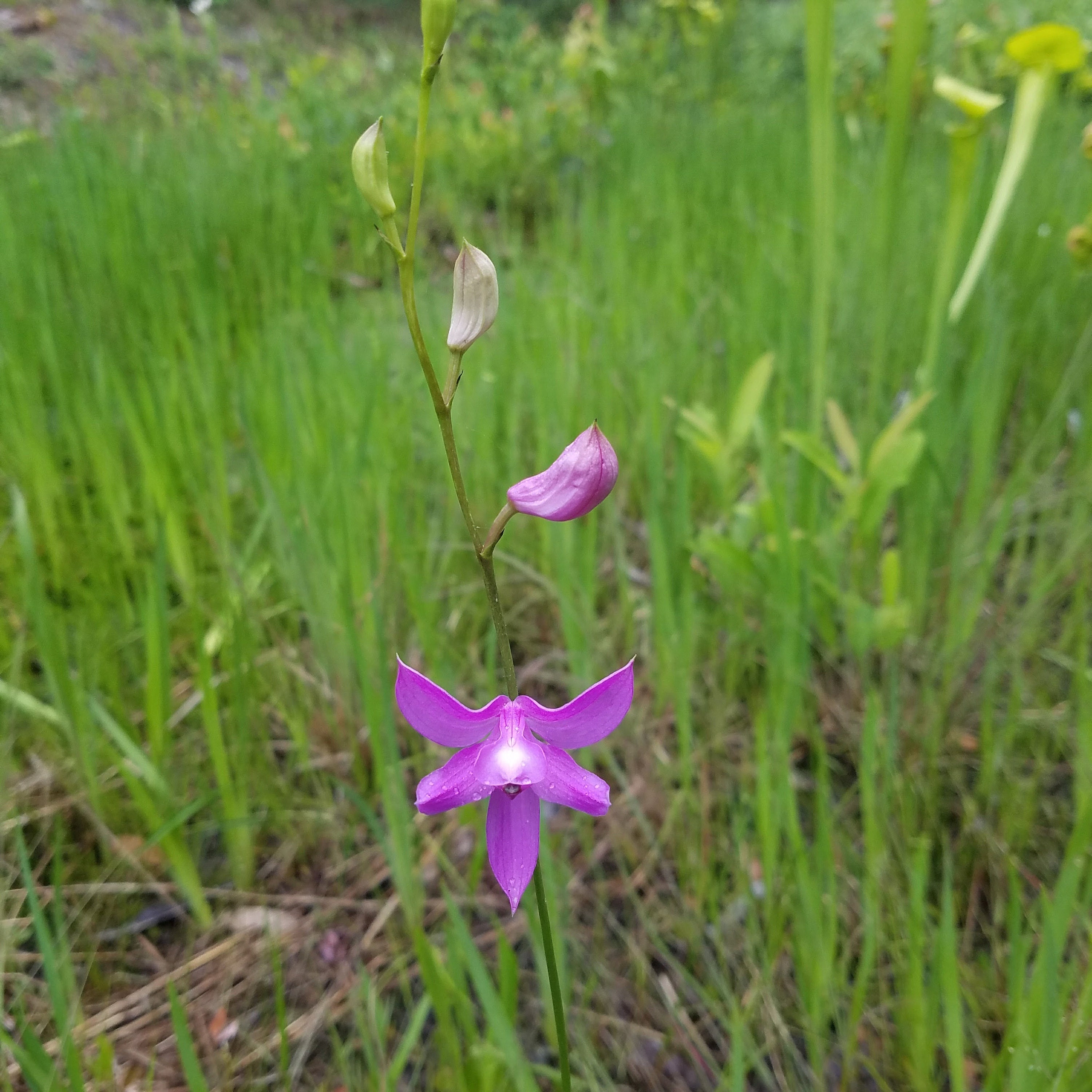 Of course, it could be something else entirely. If you have any educated guesses (or just flat-out knowledge) of what this flower is, I'd love to hear from you in the comments!  
And then we spotted this bit of strange in the ferns edging the gardens: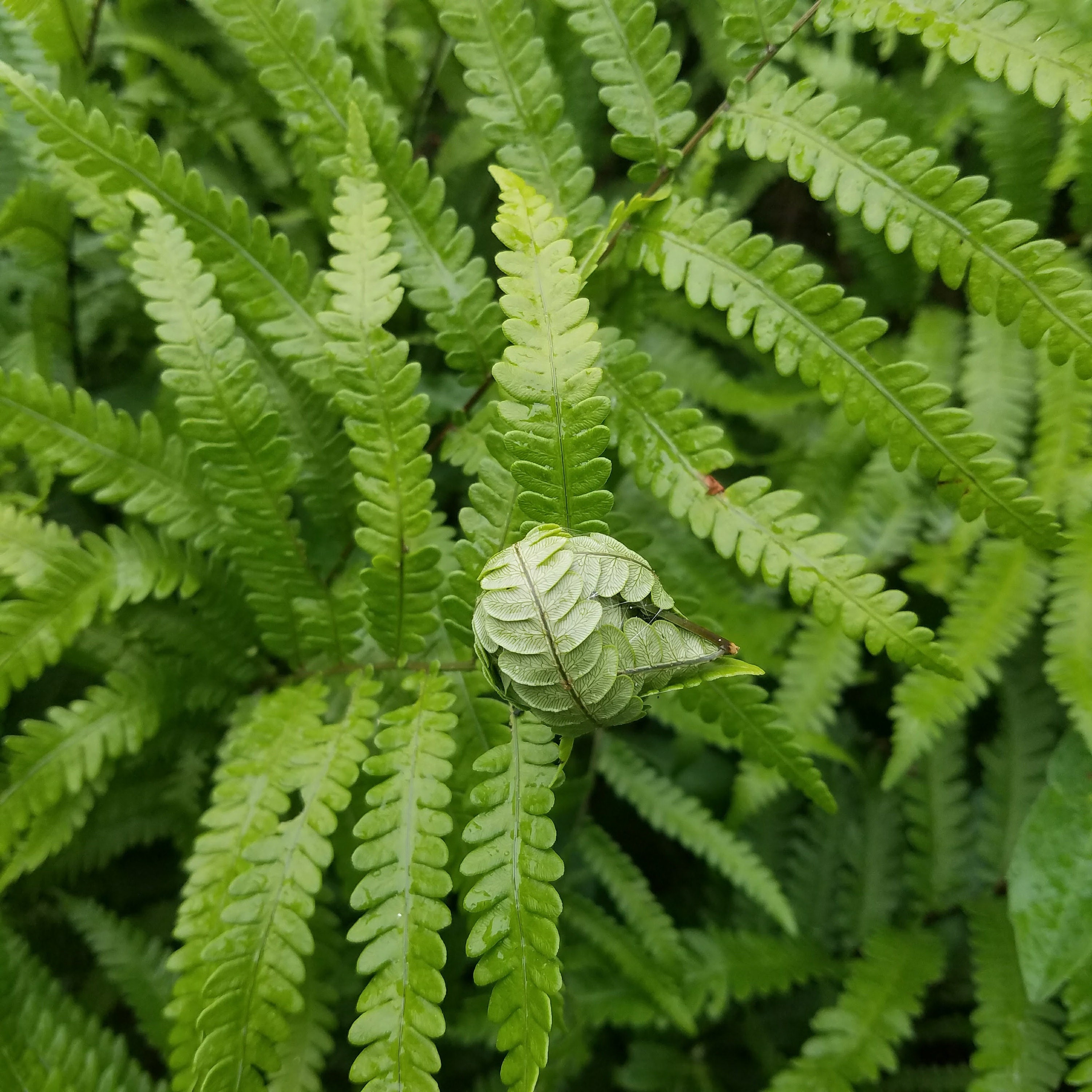 We actually saw several of these in the ferns. We assume that it's some sort of insect making a home for babies (in a delightfully unusual way), but we're not certain of which insect. Upon doing a bit of research, I found some information about moths that will do this, but they're not moths from the East Coast area, so I'm still unsure who's responsible for these leafy spheres. If you happen to know, I'd be ever-so-grateful if you shared your knowledge in the comments! 
Where You Can Learn More:
I've hunted around a bit for other carnivorous plant gardens (because I realize that Wilmington, NC may not be exactly practical for everyone), but I haven't been able to find a tremendous amount of resources in this area. I did find this list from the Carnivorous Plant FAQ from The International Carnivorous Plant Society. As it doesn't include the garden in Wilmington, I realize that it's not a complete list (and the author clearly states that it's not a comprehensive list), and I suspect it may be a little outdated as it doesn't look to have been updated since 2010.  If you're looking to spot some carnivorous plants in your area, I suggest checking out local botanical gardens and zoos (yeah, seriously)...many of them have displays of carnivorous plants available for the public to put their eyeballs on. As I find more resources, I'll be sharing them on my Wondrous Plants Pinterest board...I'd love for you to check it out! https://www.pinterest.com/nerdinthebrain/wondrous-plants/ 
Your Turn!
Have you visited an amazing carnivorous garden or carnivorous plant display? If you have, tell us all about it in the comments! We'd love to know about other places to visit...and other readers would probably love some suggestions for carnivorous plant gardens in their areas. :)