Once upon a time, I was a regular blogger...a blogger who tried to blog daily, and then beat myself up (mentally) when I failed to produce a non-stop series of fabulous content. Well, I've released myself from all of that (hence the move to blogging here on my Etsy site), but there's a weekend ritual that I find myself missing: Weekend Coffee Share. 
What is Weekend Coffee Share? It's this nifty concept in the blogging community that's hosted by awesome blogger, Part Time Monster. Once a week (generally on the weekend), bloggers share the bits and bobbles and bips of life with fellow bloggers in a chatty post that is then shared in a link up. It's a way for bloggers to share their lives, get to know other bloggers, and temporarily step away from their "usual" content. 
I miss the idea of it all. 
So I'm going to bring it back here to my new blog...but with some changes. Instead of having coffee, I'm going to share the STEAMy fun happenings in my life...sometimes abundant, sometimes scarce. ;) Why would I do such a thing? Partially because I like to share my family's tomfoolery and hijinks with you, and partially because I sincerely hope that our adventures inspire you to some new adventures of your own.
Of course, if you want to enjoy some STEAMy hot coffee while you partake in my seemingly neverending shenanigans, go right ahead! :)
It seems only reasonable to me to use the words of my tagline to guide the fun, so here we go:
• PLAY •
We've had some pretty awesome playing around here this week, but I'll stick to an actual game we've been enjoying this week. We recently downloaded Keep Talking and Nobody Explodes, and we are loving it!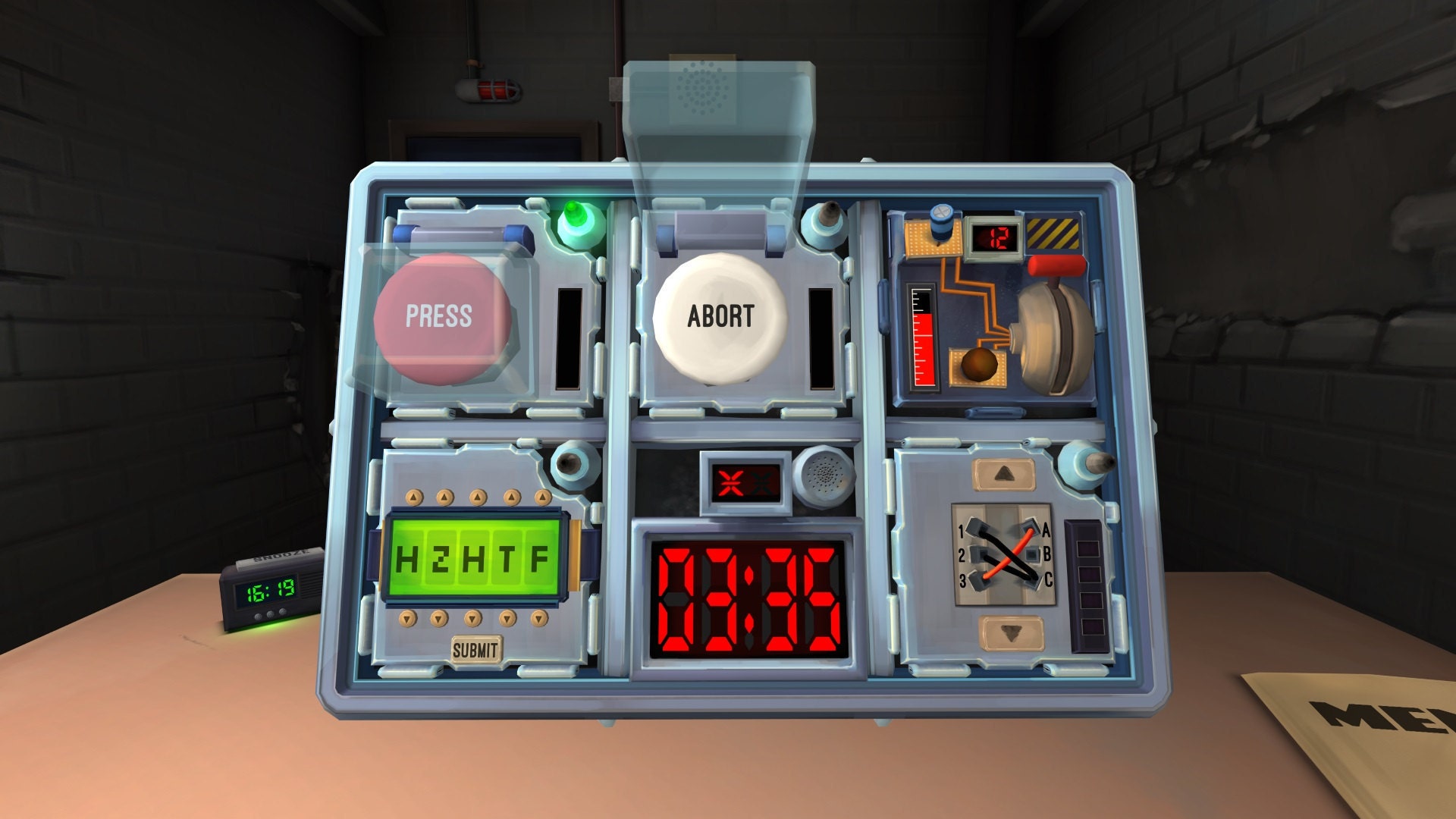 It's this super-fun game where one person is looking at a bomb with several modules that need to be disarmed...while the other players (bomb experts) are looking at manuals with instructions on how to defuse each type of module. The bomb experts aren't allowed to see the bomb, and the person doing the bomb defusing isn't allowed to see the manual, so it definitely requires some solid communication and teamwork. (From a teacher point of view, this one is great for communication, teamwork, logic, and problem solving.)
• EXPLORE •
Most of our exploring this week was food-centered. While out and about this weekend, we visited a South African market and a Brazilian market to soak up some wonderfulness from other cultures. We came away with some delicious-looking snacks (we haven't tried them yet) and some solid plans for future visits.
We also visited a Brazilian bakery/cafe for lunch and stuffed ourselves silly with amazing food and coffee. :D
• LEARN •
The youngster of the house (Grace...she's 16) started back to school this week...woohoo for 11th grade! Obviously she's getting her learn on in school, but what I learned was how very capable that child is of taking care of things. She had some pretty big hiccups with her schedule, but she navigated and negotiated her way into a beautiful schedule that works perfectly for her...one that includes an independent study course because that was the only way to make things work. Brilliant!
• CREATE •
I've been hard at work this week revamping my older products. Now that Nerd in the Brain has a new look, I feel like my products should also get an update. Here, have a peek at the new cover format: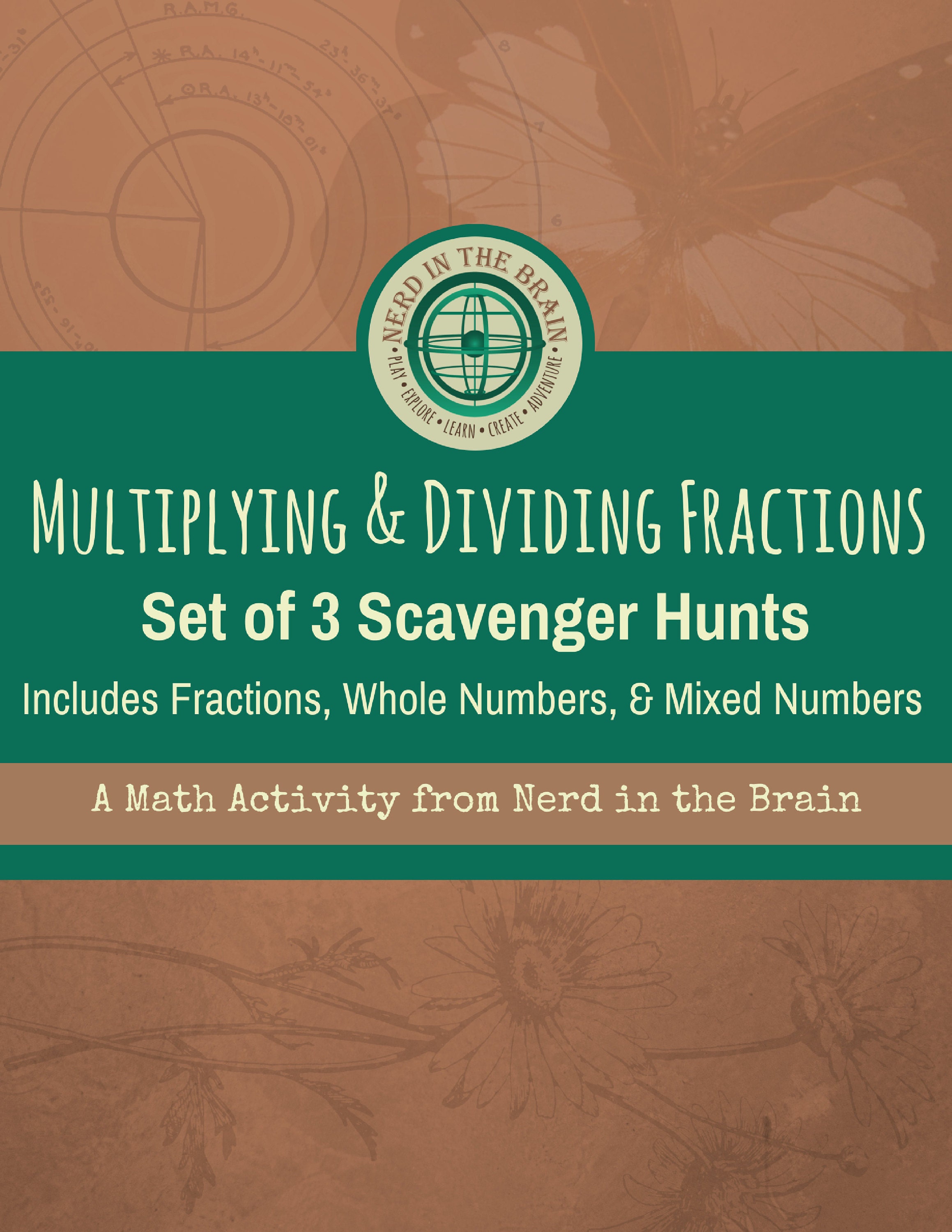 If all goes according to plan, updated versions of products should start hitting the shop next week! :)
• ADVENTURE •
Our most exciting adventure this week was our very first attempt at an escape room. It was so, so much fun! My poor, dear husband was being held hostage by a psycho granny, and it was up to the three of us working together to get him the heck out of there in less than an hour. We totally saved him...with 4 minutes to spare. ;) We had such a fantastic time with it that we're already making plans to visit every single escape room within 100 miles of here. :D
• AND YOU? •
What sorts of adventures and explorations have you been up to this week? Have you had any great firsts? Started learning something fascinating? Played any excellent games? Tried any news foods that knocked you over with deliciousness? Tell us all about it!